Dedicated to the restoration and preservation of your 52-67 VW 'dropgate' truck.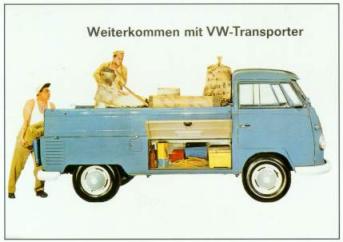 Site best viewed in 1024x resolution
This is a frame enhanced site
All photos/ images Copyright © 2000-2014 Wade Lloyd webmaster
Disclaimer:All VW logos are a trademark of VOLKSWAGEN of AMERICA inc. This site is in NO WAY affiliated with VW, Volkswagen, VWOA, or its respective parties. Click here to reload the site, if you don't see a menu on the far left.