FELTS
Gas tank and divider
Commonly discarded when changing gas tanks, these felts served to eliminate rubbing of straps through the tank corners, and also to stop vibration.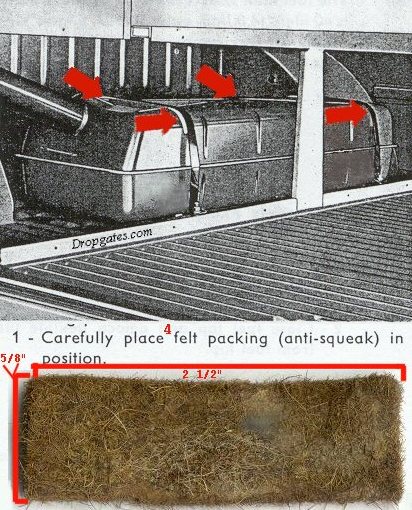 There were also felt strip pieces that the tank sits on top of, these laid on the 2 fuel tank support rib platforms.
The same felts were also used on the divider which conceals the tank. However these strips were much longer but still the same width as the gas tank felts. 4 strips were used, the top and bottom strips spanned the entire length of the panel and the side strips butted up to them, The top and bottom strips also had oval holes punched in them to clear the screws and to leave room for any adjustment.




The same felt was also used on the front pedal pan